BricsCAD, the best alternative to AutoCAD
---
---
---
---
BricsCAD unifies the intelligence of 3D direct modeling with advanced 2D design on Windows, Linux, or Mac OSX.
Familiar Interface
The BricsCAD interface looks immediately familiar to you. It offers the powerful features you already know inside a clean and consistent user experience. Thanks to its unique, context-sensitive Quad cursor, you are faster and more accurate at creating technical drawings, 3D models, and layouts. To navigate easily through drawings, BricsCAD adds the distinguished ribbon interface and Look From widget.
3D Direct Modeling In Native .DWG Format.
Unlike most other platforms, BricsCAD offers you 3D direct modeling and assemblies in native .dwg format. You can organize components in 3D models hierarchically, and then create renderings more realistically, thanks to the 600 new Redway materials included in BricsCAD.
Third-party Applications
Bricsys' strong relationship with third-party application developers means you have access to more than 1,500 applications running on BricsCAD. The extensive BricsCAD development platform allows you to port AutoCAD®-based applications without modifying the source code.
BricsCAD also features advanced new functionality for:
BricsCAD, more than ever, is a REAL choice.
For more information call 949.259.3807 or
---
---
Do the Math!
Substitute or complement your AutoCAD seats with BricsCAD for comparable functionality and robust DWG file compatibility at a fraction of the cost. A subscription of AutoCAD 2018 lists for $1,470 per year, compared to $680 for a perpetual license of BricsCAD V17 Pro + an annual All-In Maintenance of only $235 per year.  Over five years this represents a savings of  $5,530 per seat! Do the math for your number of seats with applicable discounts. For more information on BricsCAD volume licenses, call 949.289.9623
BricsCAD vs. AutoCAD
BricsCAD offers a whole new world for those who venture beyond the AutoCAD® horizon. Among its growing community of users, BricsCAD is best known for its feature-rich combination of 2D drawing and 3D modeling. For a detailed comparison of the different BricsCAD Editions vs. AutoCAD.
Free downloadable eBook
(PDF – 334 pages) by renowned CAD editor and writer Ralph Grabowski. Anything you need to know about what's different and what's the same between the newest releases of BricsCAD® and AutoCAD®
"We source BricsCAD through CAD REBEL™. Friendly, prompt service. Great value. BricsCAD is becoming the favorite among our engineers, designers, and support staff!"

Donald Broussard
Corporate CADD Manager
Hunsaker & Associates

"BricsCAD has an extremely intuitive interface. It didn't take long before we were able to remove Autodesk products from our workstations altogether."

Kyle Moran
Moran Utility Services, Inc

"When you are looking for an alternative to AutoCAD you will find BricsCAD is the best."

John Rhett – Owner
Rhett Associates Architects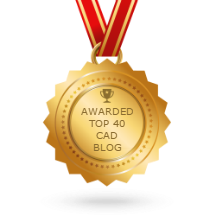 Are you a Government Buyer? Our products are available through the Federal Micro Purchases Program – TENSEI LLC / 079084188 – Cage# 6XZG7
LATEST NEWS
---
Sign up for the
CAD REBEL™ Newsletter!
You can unsubscribe at any time.